The US' Business Insider names the Mekong Delta in Vietnam as a "one-of-a-kind" destination for year-end travel.
The site's editors selected 13 best destinations for year-end travel, based on flight cost trends, climate information and international cultural calendars.
Among three Asian destinations in the list is the Mekong Delta in Vietnam.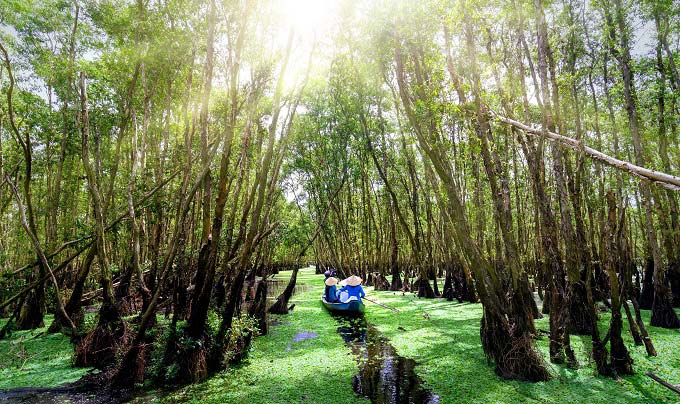 A boat tour in the mangrove forest in An Giang Province, Mekong Delta. Photo by Shutterstock
It also said visitors should not miss out on the unique floating markets in the Mekong Delta, the most notable of them being the Cai Rang Market in Can Tho City.The site recommended several must-try travel experiences in ther region, including guided boat tours on the labyrinthine Mekong river and its many distributaries.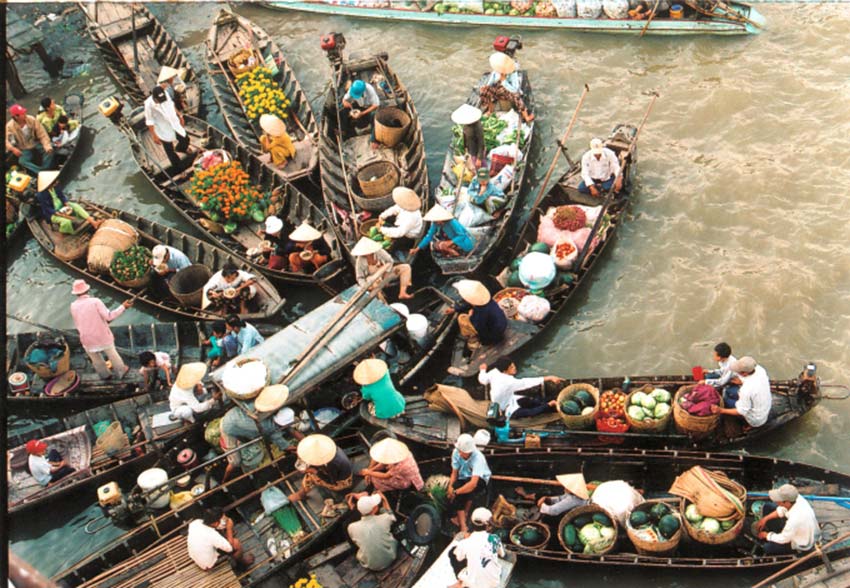 A floating market in Can Tho. Photo by VnExpress 
Other Asian destinations on the list include Hong Kong, with with its unique Christmas celebration, and Boracay Island in the Philippines. The site also recommends the resort town of Punta del Este, Uruguay, Banff National Park of Canada, and Australia's southernmost state, Tasmania. The Sam Mountain in Chau Doc District, An Giang Province, is also endorsed as one of the spectacles in the area. Standing atop this 284-meter high mountain, tourists can enjoy a magnificent view of the delta.
Located in the southwest of Vietnam, the Mekong Delta is the nation's agricultural hub, known as its rice granary. Also known as the "Western region" of Vietnam, the area also boasts the largest fisheries exports in the country.
Bao Ngoc – VnExpress.net