In world-famous Halong Bay in northern Vietnam, hundreds of families live in fishing villages where boats serve as houses.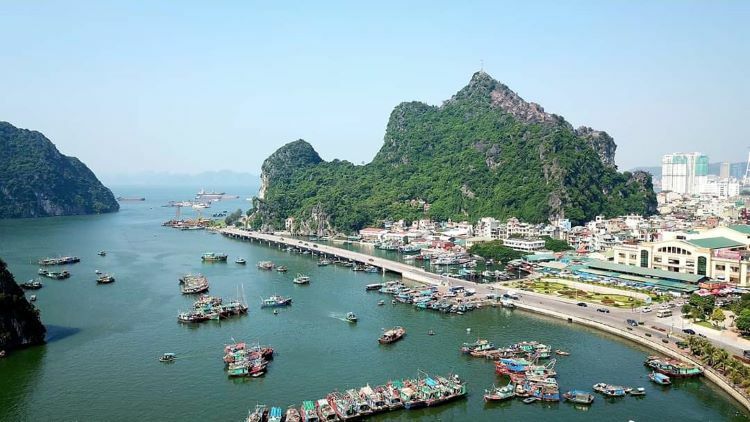 In Ha Long Town, Quang Ninh Province, one can see a contrasting picture of rustic fishing villages situated next to modern buildings and busy streets. The former float on the sea. They have no electricity or tap water.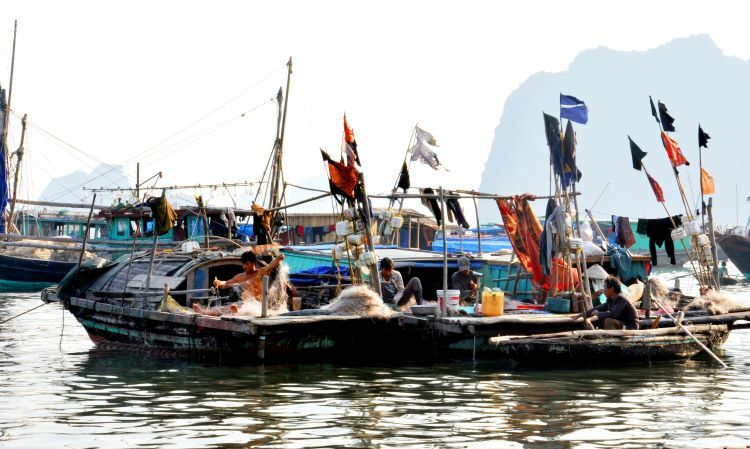 Old fishermen say more than a century ago hundreds of boats dropped anchor here and their occupants made it their home. Most came from faraway coastal places such as Nam Dinh in the north, and Thanh Hoa and Ha Tinh in the central region.
The reason why many chose to remain here was that the limestone islands and mountains scattered around the bay shielded the area from strong winds and storms. It has been the same since: They live on the boats and their whole lives are tied to their boats.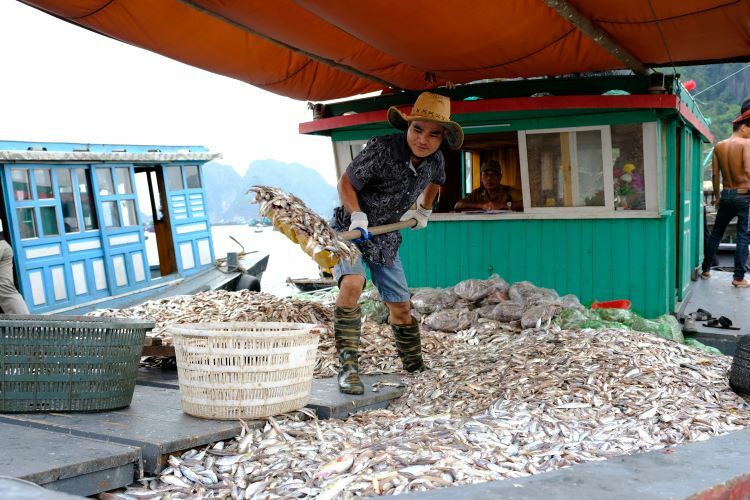 The boat dwellers say they have been blessed with bountiful catches in recent years.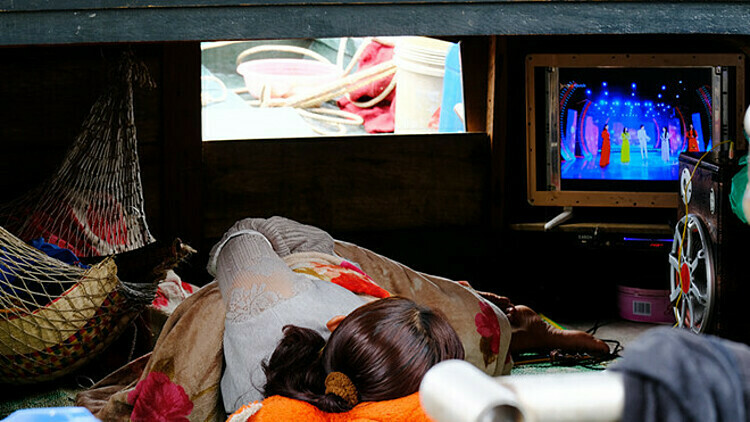 People get electricity from rechargeable or high-performance batteries. Though small, the boathouses are all well-equipped with a bathroom, kitchen, bedrooms, TV etc.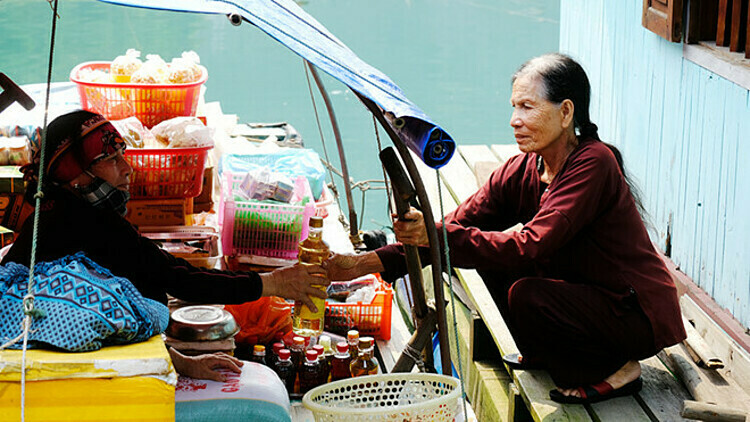 There are boats which can deliver goods straight to the doors of the floating houses.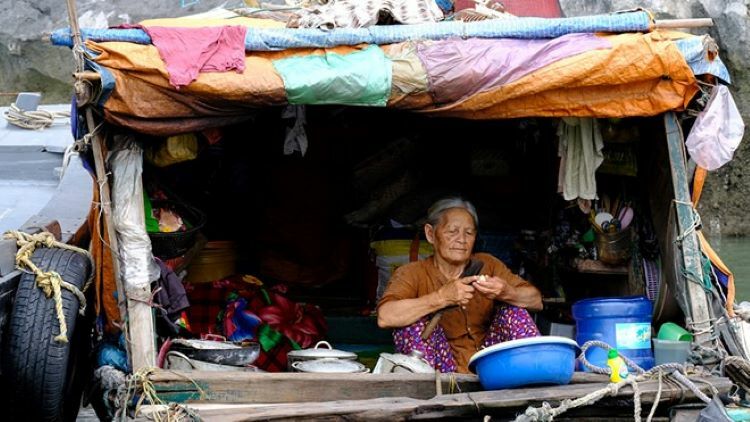 Nguyen Thi Truc, 77, has been living alone on this boat for 20 years. She earns her living from rowing boat tours and fishing.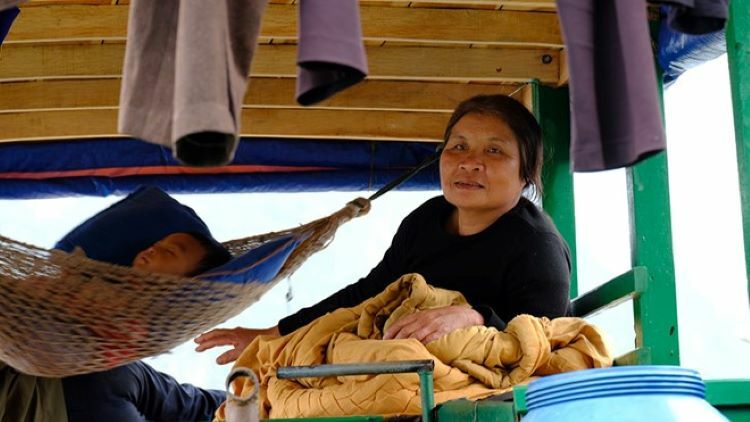 Hoang Thi Chinh, 60, says her children have gone fishing offshore so only she and her grandchild stay on their boat.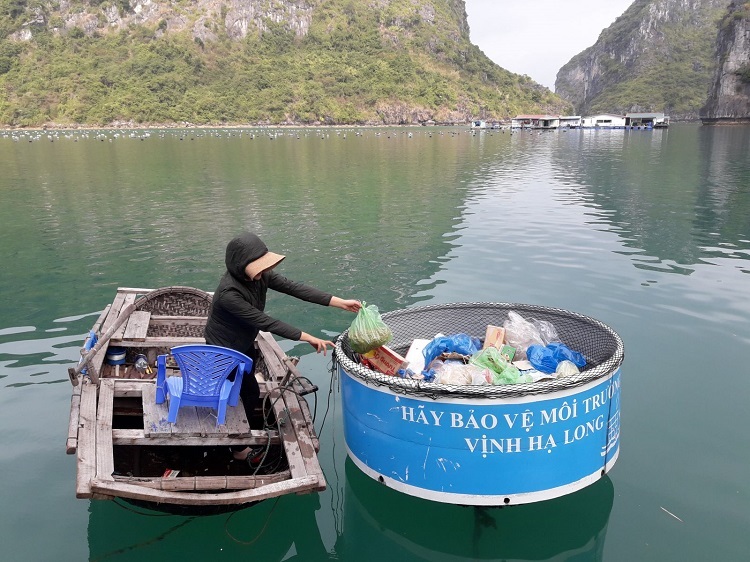 The fishermen protect the water around them by floating trash cans all around.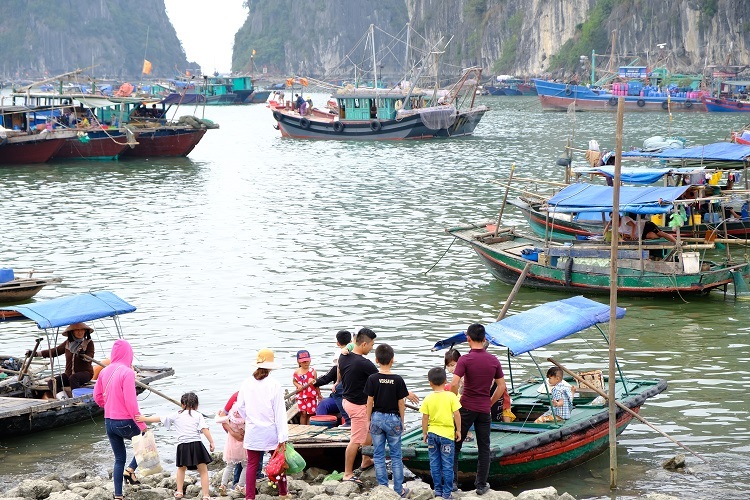 At the Bach Dang fishing wharf next to Ha Long Park, visitors can hire a bamboo boat for VND100,000 ($4.3) per hour or a motorboat for VND200,000 ($8.6). The feeling of sitting in a small boat, floating on the calm water, looking out to the islands and mountains in a bewildering array of shapes and sizes, is magnificent.
Visitors can not only get a peek into how the fishermen live, but also buy the freshest lobsters, crabs, clams, and fishes. Prices are not too expensive unlike at most tourist places since many of the families make a steady income from selling their catches to local restaurants.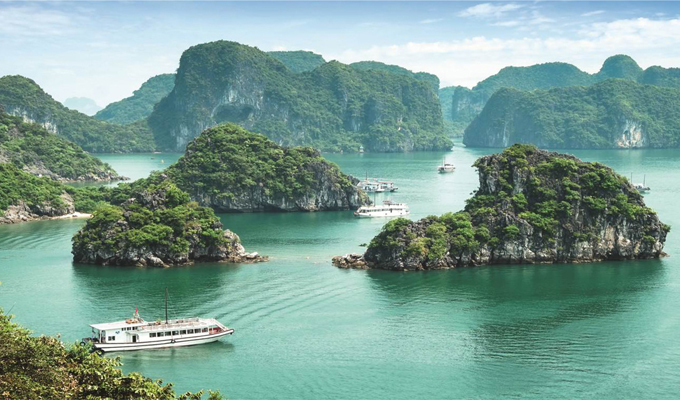 Ha Long Bay is one of the three natural wonders in Asia to break into CNN's list of 25 most beautiful places on the planet in April 2019.
Hieu Nghia – VnExpress.net