Adventure is out there on these heady paths across Vietnam's highlands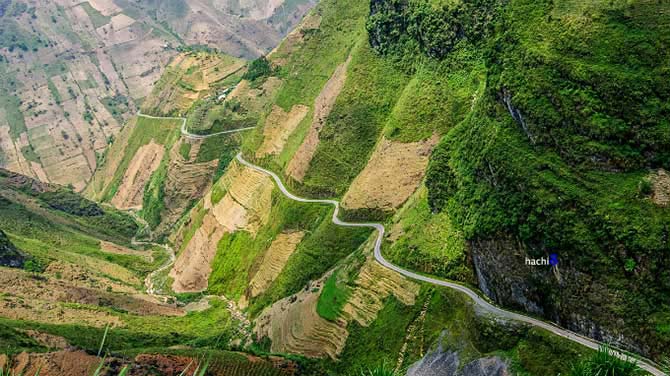 Ma Pi Leng Pass. Photo by Hachi8
Connecting Dong Van and Meo Vac in Ha Giang Province, Ma Pi Leng is considered one the four most dangerous passes in Vietnam. It stretches 20 kilometers (12.7 miles) and runs between a mountain that rises 2,000 meters.
Pha Din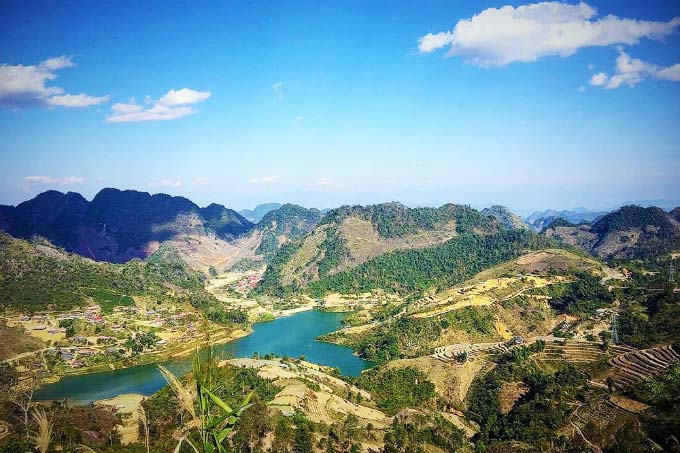 Pha Din Pass. Photo by Nguyen Hoai Phuong
Running 32km from Son La Province to Dien Bien Province, Pha Din was named by the Thai ethnic group and means Earth and Heaven.
O Quy Ho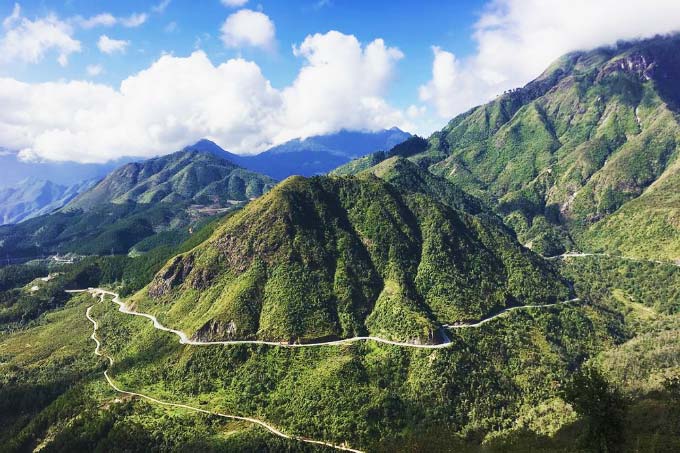 O Quy Ho Pass. Photo by My Hanh
Lying 2,000 meters above sea level, O Quy Ho, 50 km long, links Lao Cai and Lai Chau in the northern highlands. This pass is dangerous for travelers due to the steep abysses that lie along the way. Yet once you have overcomed your fear, you will be rewarded with the feeling of indulging your soul and body in an ocean of clouds.
Khau Pha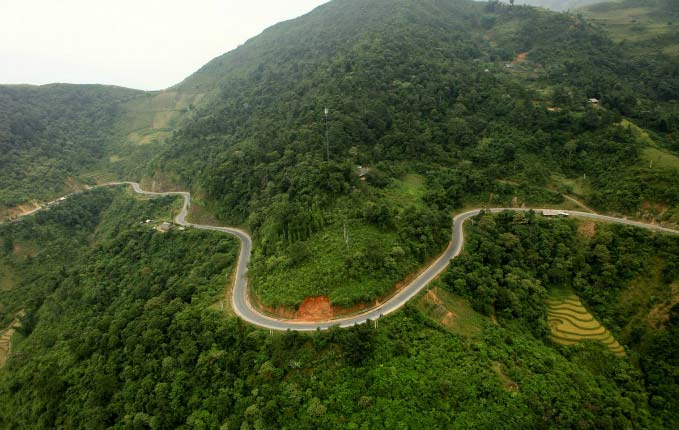 Khau Pha Pass. Photo by Vu Tuan Anh
Khau Pha means the sky's horn. The pass in Yen Bai Province stuns travelers with its twists and turns with high mountains on the one side and a deep valley on the other.
Hai Van Pass
This is the most famous pass in central Vietnam, and stretches 20km between Hue and Da Nang. Thanks to its stunning scenery, Hai Van is adored by both visitors and locals, who use it as the backdrop for their wedding photos.
Di Vy – VnExpress.net