Hostelworld, the world's leading hostel-focused online booking platform, has listed the mountainous province of Ha Giang in the list of top 11 destinations for 2019, based on its booking increases over last year.
The site describes the spectacular northern border province "as the most beautiful with its sweeping landscape sceneries."
Situated around 300 kilometers (186 miles) from Hanoi, Ha Giang has become an increasingly attractive destination not just because of its spectacular scenery, but also for the narrow, twisting roads and mountain passes that kindles the adventurous spirit among many visitors.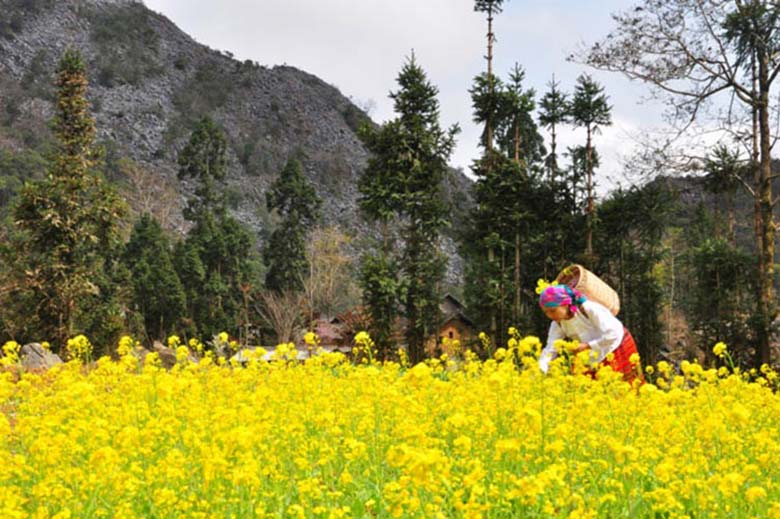 An ethnic minority woman picks yellow mustard flowers in Lao Xa Village, Dong Van District, Ha Giang
Photo acquired by VnExpress
Motorbike drivers have to negotiate Ma Pi Leng, considered one the four most dangerous passes in Vietnam. Negotiating this pass is a toughest task even for seasoned travelers.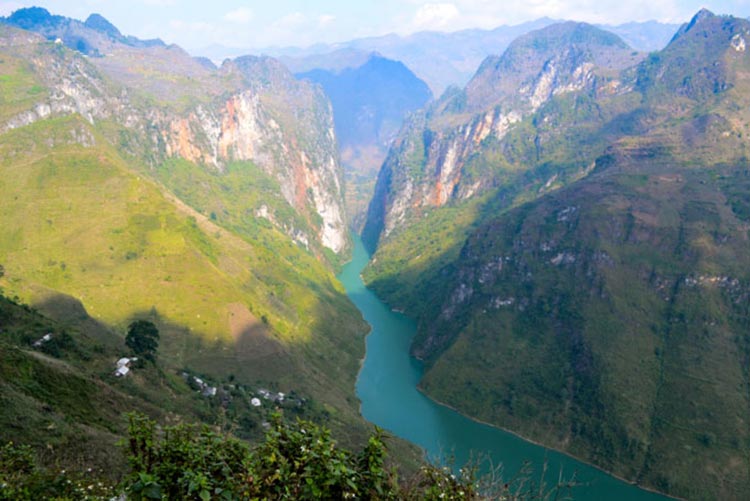 The Ma Pi Leng Pass in Ha Giang Province and the Nho Que River flowing through the valley. It is said to be one of the toughest passes to negotiate in Vietnam. Photo by VnExpress/Hachi8
The tourism boom that has happened in Ha Giang in recent years has seen many motorbike rental services spring up in the province. Foreign tourists only need to leave their passports and pay around VND150,000 ($6.47) per day for renting the bikes.
The Hostelworld list of top 2019 destinations includes Coron, a small town in the Philippines, Indonesia's Nusa Lembongan Islands, Arugam Bay in Sri Lanka, Yasawa, the chain of islands in Fiji and the world heritage site of Goreme in Turkey.
Nguyen Quy – VnExpress.net